Kennesaw Residential Locksmith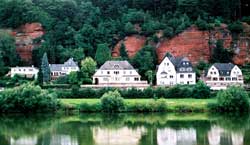 Our mobile staff residential locksmith specialists here at Kennesaw GA Locksmith, every one of us local to Kennesaw, Georgia, are also certified, bonded, insured, background-checked, and licensed. That means you can rely on our expert credentials. For sure, we are the best around for expertly handling any problem with locks and keys at your place of residence.
Kennesaw GA Locksmith's mobile staff professional residential locksmiths will be there to respond immediately, wherever you live in Kennesaw, Georgia, 24 hours per day, 7 days per week!
CALL DAY OR NIGHT! (770) 405-1813 We'll arrive quickly!
Without a doubt, Kennesaw GA Locksmith offers you the highest-quality affordable locksmith services in Kennesaw, Georgia.
What if you're locked out? We know you don't want to wait to get back in. Please don't even think about climbing up on your roof, and breaking a window. Risk being mistaken for a cat burglar? No! Instead, pick up your phone and dial!
Kennesaw GA Locksmith offers a huge selection of residential lock and key solutions:
open your door when you're locked out
pulling out broken & stuck keys
home safes for your valuables & important papers
intercom system installation
fence, pool, & garage locks
peepholes
lock repairs
upgrades to bump-proof locks
change locks
household rekeying
…& much more!
CALL TODAY! (770) 405-1813